3. My grandmother, Soetinah, grew up on the coast of Pare-pare, South Sulawesi, ...
...and comfortably jumped into the sea to swim far away from shore. Me? I'm the complete opposite. I could never trust the sea, believing it would swallow me whole every time. The vast blue color that touched the horizon and the unknown that lies beyond made me anxious. It is probably because I was born in the valley and the sea wasn't part of my childhood. But apparently, I am not the only one who feels this way. The majority of Indonesians around me are also afraid of the sea.
I have to travel three hours from my hometown, Malang, and pass through mountains and valleys to finally see The Indian Ocean. And there, the Javanese people believe that the Indian Ocean is guarded by The Queen of The Southern Sea. There are various stories regarding her existence. From the belief that she was a demi-god who decided to meditate forever in the southern sea; to the story that she was a myth created by the Dutch during the colonial era, so that the native Javanese would be scared of going to the southern sea, and the Dutch could monopolize the natural resources there.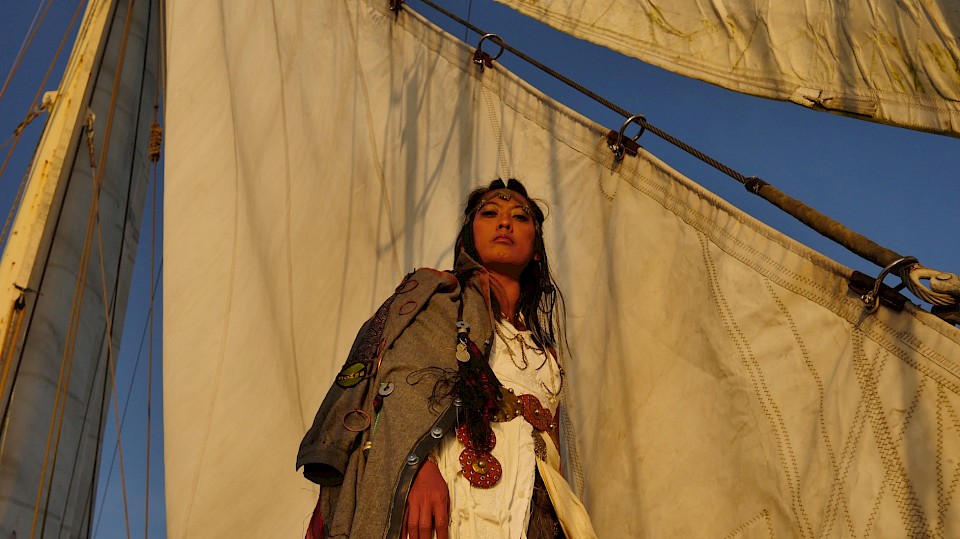 go to artist profile